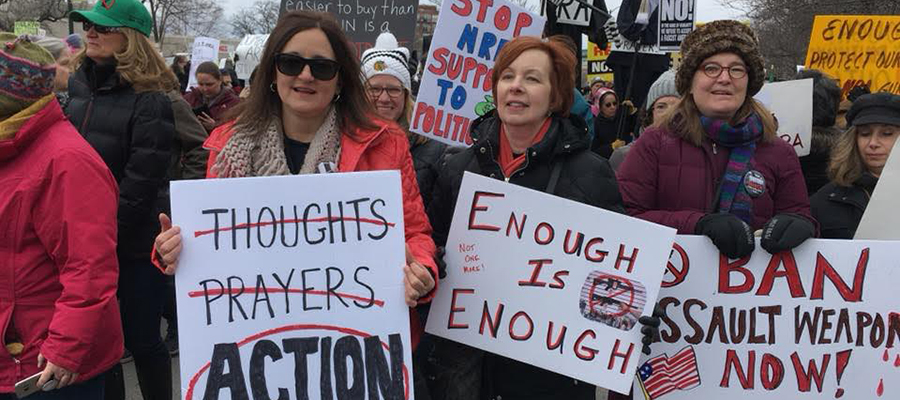 America has a real problem with gun violence. Illinois has fairly restrictive gun laws, which is why our state received a B+ grade on the 2016 Gun Law State Scorecard from the Law Center to Prevent Gun Violence. Unfortunately, existing laws are not stopping the flow of illegal guns into Illinois and we must consider additional legislative and enforcement steps to address this problem.
A recent gun trace report compiled by the Chicago Police showed the primary source of illegal guns in the city are coming from gun dealers in Illinois and more specifically, from dealers in the Cook County suburbs that border Chicago. The remaining dealers within the top ten are located in northwest Indiana. Passage of the statewide Gun Dealer Licensing Act would provide a critical tool to help deter straw purchasing, implement anti-theft measures, and aid local law enforcement in firearm trafficking investigations.
Ann endorses establishing criminal penalties for private sellers who fail to confirm if a buyer has a valid FOID card before transferring a firearm. Illinois law today merely provides what amounts to a weak incentive for private sellers to do this (granting civil immunity) rather than any criminal penalty.
Tighter regulation of firearm transfers and sales is needed. Intermediaries play a significant role in placing firearms into the illegal market and the absence of effective transfer monitoring make it all but impossible to trace guns back to criminals. Stronger requirements for sellers to track transfers of guns coupled with meaningful criminal penalties – including loss of FOID card – are needed to enable law enforcement personnel to address gun proliferation and violence. In addition, the law should be changed to presume knowledge of a firearm's loss or theft after a reasonable period of time from when firearm goes missing.