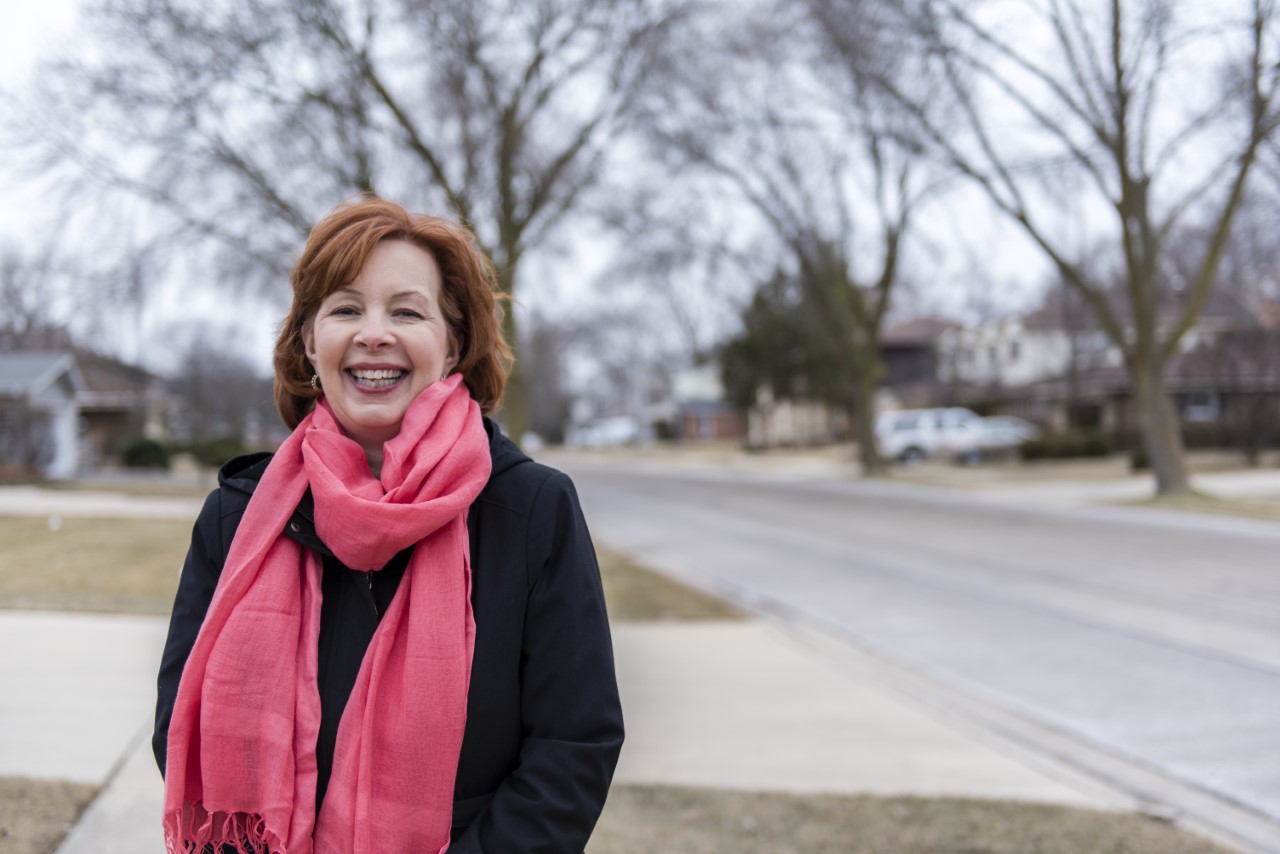 I'm a lifelong resident of the Northwest suburbs, having grown up in Des Plaines as the oldest of four sisters. For the past 31 years, I've lived in Arlington Heights, where I raised my two children, Gillian and Kevin. I attended elementary school at Brentwood, Gillian and Kevin attended Juliette Low – all three of us products of Community Consolidated School District 59.
Since joining the General Assembly in January 2019 I've focused on health care, affordable housing, career and technical education, ethics, and several other issues. I serve as chair of the Senate Women's Caucus and the Government Accountability and Ethics Committee.
Professional Career
I received a B.A. from the University of Illinois at Urbana-Champaign and a J.D. from DePaul University College of Law. Working part-time as a unit clerk at Lutheran General Hospital to finance college solidified my interest in health care. Since graduating from law school, I've worked in nearly every area of health care as an attorney, consultant and executive including:
Practicing law as in-house counsel to a non-profit staff model HMO owned by Rush-Presbyterian-St. Luke's Medical Center in Chicago and in the health care practice of a large Chicago law firm.
Moving from law practice into the business world, I was a consultant in managed health care, working with insurance companies, employers, hospitals and physician practices.
While at Bankers Life & Casualty, I gained a reputation as a problem-solver and was selected for a new process engineering team. As a process engineer, I had the opportunity to work with teams across the company to fix problems and improve customer service.
At CVS Health's Caremark division I served as vice president and general manager of a large mail pharmacy production facility based in Mount Prospect. That facility employed over 500 people in jobs ranging from shipping and warehouse clerks to pharmacy techs and pharmacists. I made a point of learning all the jobs in the facility. I was trained by and worked side-by-side with frontline employees – having worked frontline jobs to finance college, I wanted to make sure I was there to support those employees.
Volunteer Work
Tutoring weekly at La Rabida Children's Hospital for 5 years prior to being elected
Site Leader for Lung Force Walk (an initiative of the American Lung Association focusing on women's lung health)
Northwest Suburban United Way Women's Leadership Council Member
Girl Scouts troop co-leader, service unit leader and cookie chairman
Cook County election judge and deputy voter registrar