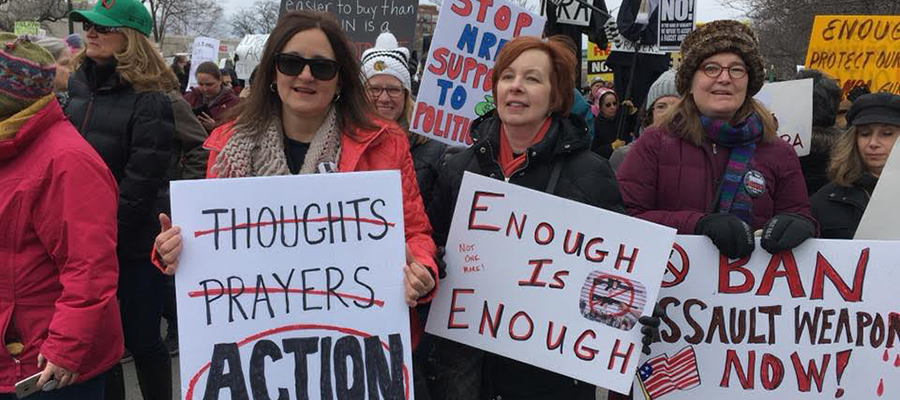 Responsible gun ownership and gun reform are matters that concern everyone in our community and Sen. Gillespie has been proactive in supporting reforms that make our communities safer. She strongly supported a bill that expands background checks and increases mental health funding for communities most impacted by gun violence. She also supported the Red Flag Law, which allows family and household members to raise concerns about someone they think could be dangerous and allows law enforcement to step in and remove firearms from these individuals' possession. 
Sen. Gillespie believes gun ownership is a public health issue that affects the wellbeing of our communities. That is why she supported legislation that's now law to allocate funding to our Public Health Department to explore gun reform policies through a public health lens and includes provisions for a gun buyback program. 
To help save lives, Sen. Gillespie will continue fighting for legislation that restricts assault weapons and high capacity magazines. Everyone should feel safe in their community and the fact that people have the ability to legally buy these lethal weapons is a threat.