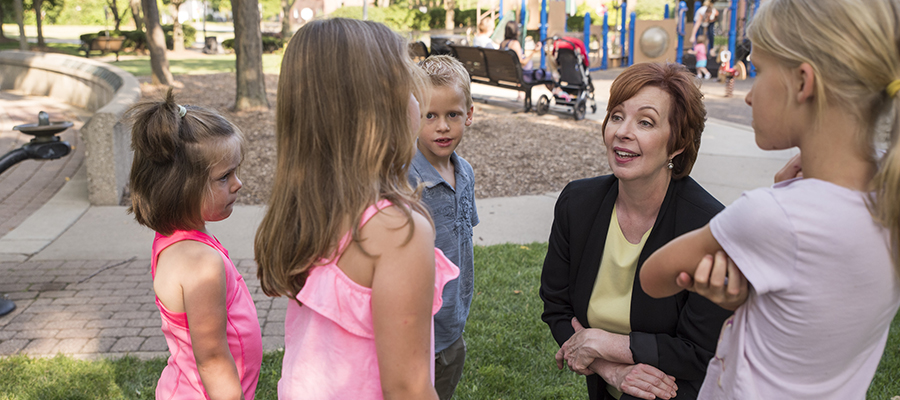 Sen. Gillespie promised to advocate for technical education and apprenticeship programs for our youth and she followed through. Thanks to her efforts in Springfield, the state's Apprenticeship Program was expanded by $4.7 million and it is set to serve 17,000 participants in 2022. Thanks to her efforts in Springfield, three schools in the 27th district were awarded Career and Technical Education (CTE) grants. She is a strong advocate for technical education because it gives students more options and opportunities, while simultaneously helping our economy grow. 
To ensure our youth can find jobs after high school or receiving technical training, Sen. Gillespie passed legislation that creates a work-based learning database to help students more easily find local job opportunities. To encourage those in apprenticeship programs to access professional growth opportunities,  Sen. Gillespie passed legislation that creates a tax credit of $3,500 to incentivize employers to assist apprentices with tuition at Illinois community colleges. 
Teachers and Social Workers
Our students deserve the best instructors and resources, which is why Sen. Gillespie focused legislative efforts to attract more high quality substitute teachers and encourage more social workers to work in the public sector. Whether teachers are sick or take time off for personal reasons, we need to make sure we have a network of substitute teachers ready to step in. Thanks to a bill Sen. Gillespie co-sponsored, it is now easier for substitute teachers to fill in when teachers are out and the process to become a substitute is more streamlined. 
We need more social workers in our schools and in our communities. They provide mental health services and support for those in need. The pandemic highlighted this need and to create a pipeline of social workers, Sen. Gillespie secured 6 million dollars to be used for direct aid and loan forgiveness for students pursuing a social work degree.